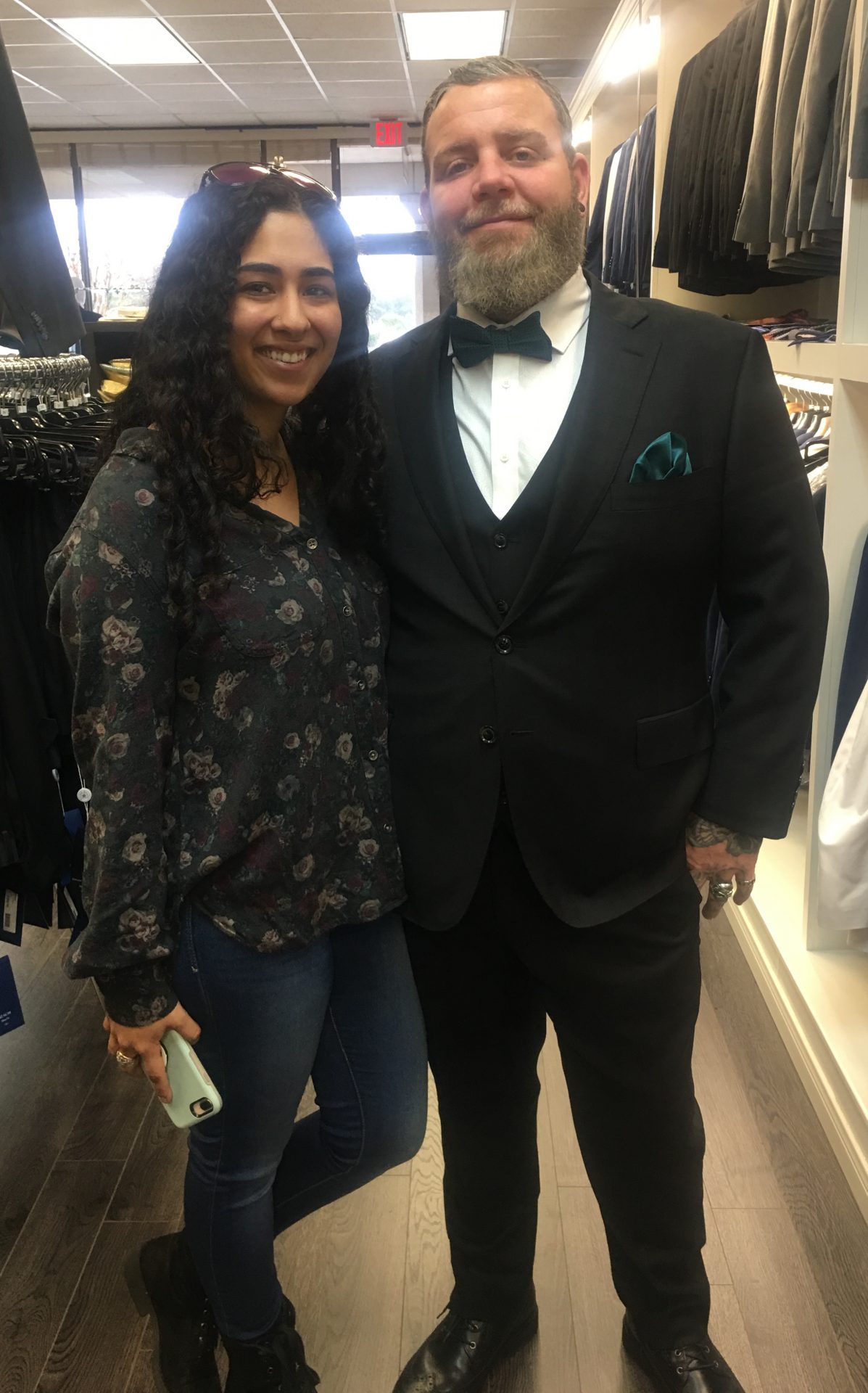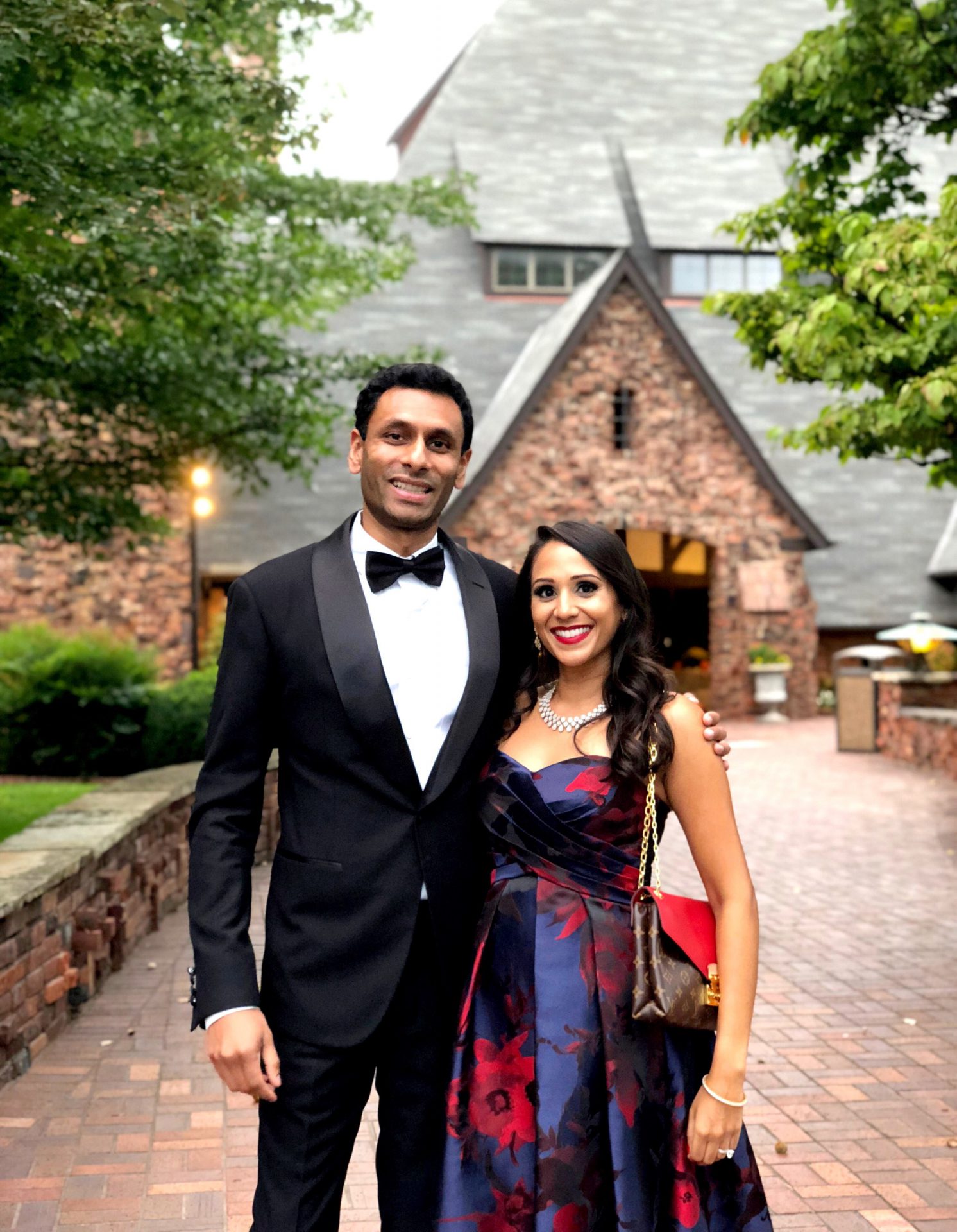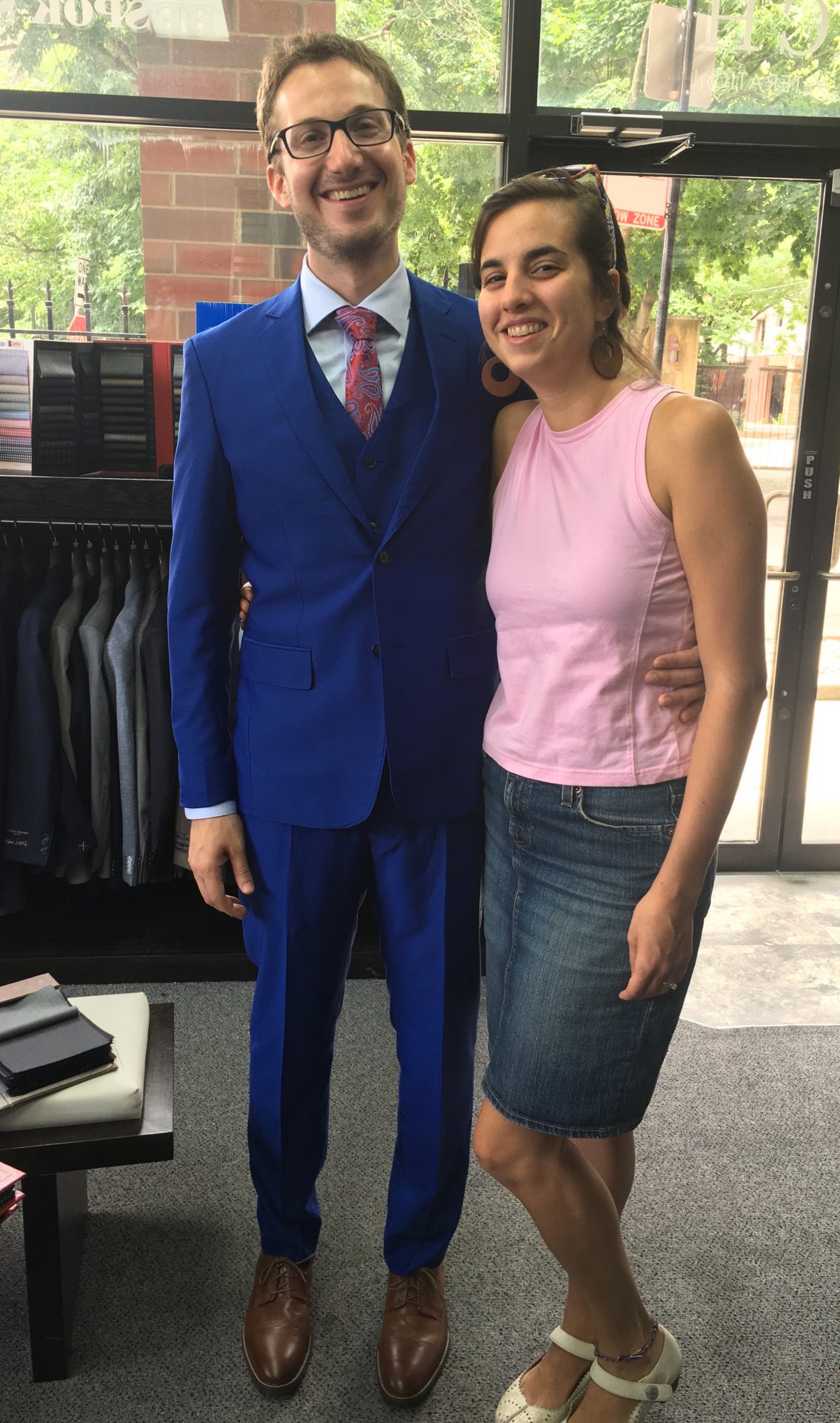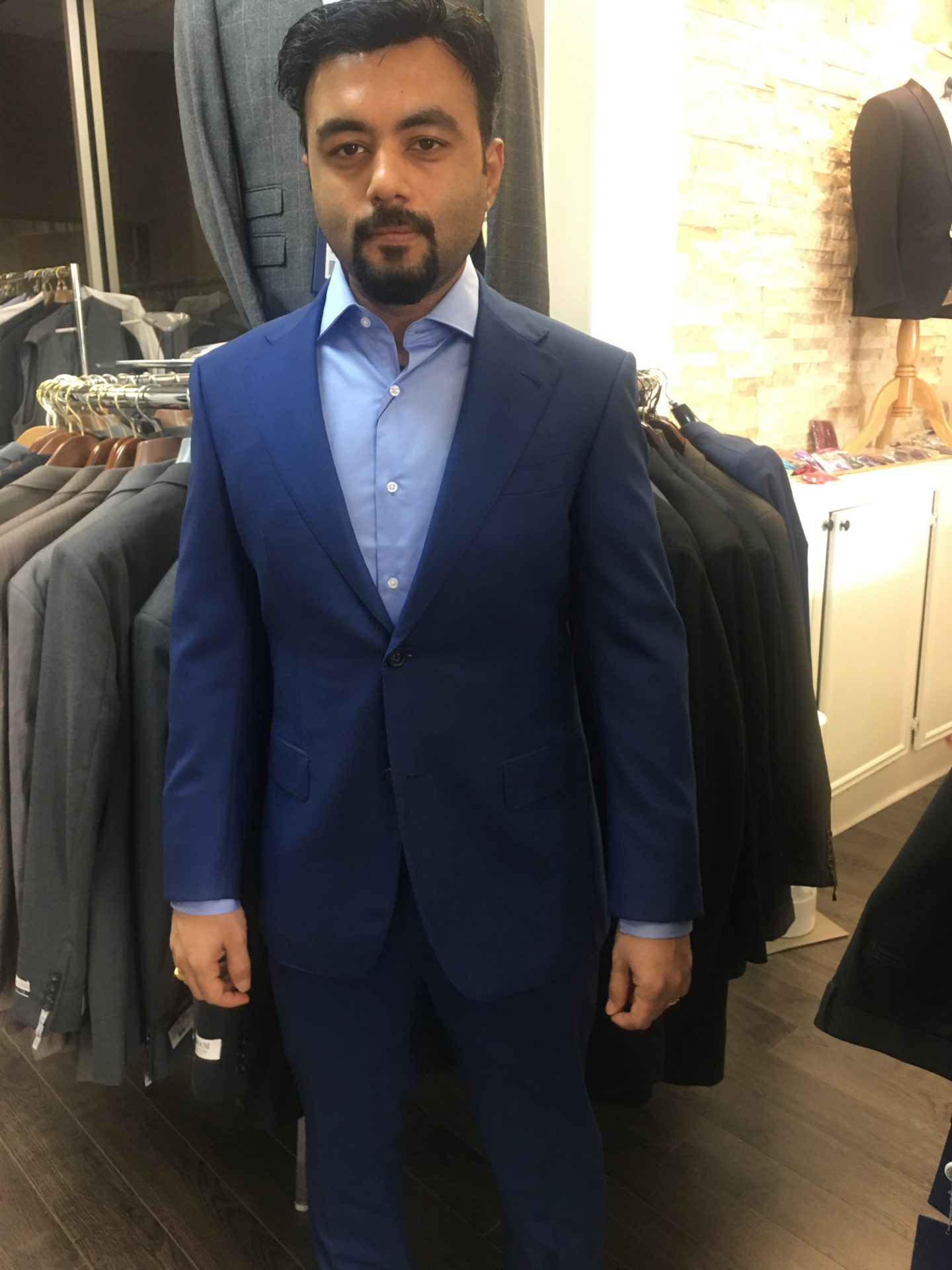 BZACH CUSTOM WEDDING SUITS
At Bzach, the groom is given the opportunity to look through hundreds of fabrics, choose from dozens of styling options, and incorporate personalized details into his custom garment. Whether you want the wedding date embroidered inside the jacket or a specific color for the lining – we're here to help make that happen. Do you know exactly what you want? Simply bring in some pictures of what you like, and our clothing consultants will help you achieve the look. For instance, if you see an elegant tuxedo and wanna rock it, just show us an image of it and we'll try our very hardest to replicate that tuxedo. Additionally, we'll make sure to get an accurate measure of your body so the tuxedo will best fit you. Once the process is over, you'll have a custom tuxedo that you will undoubtedly feel proud of. A tuxedo suit you'll be happy to wear on your wedding day.
THAT LITTLE SOMETHING EXTRA:
Bzach has customized many suits for groomsmen and family members, and we'll still continue to do that for years to come. Groomsmen should stand out along with the groom, and to make sure that's possible, it's only necessary to customize their suits. A well fitted groomsman will shine bright from afar, and it's a fact that the groomsmen will look stunning up close.
THE WEDDING PARTY:
Want to outfit the entire wedding party? Or how about the father-of-the-bride?
Bzach has dressed hundreds of groomsmen and family members over the years, and we offer discounts for parties over 5 people. Need a gift idea for your groomsmen? Give them the experience of custom. A custom tuxedo, suit, or shirt guarantees your groomsmen will look great for your big day. Come in as a group, have a glass of scotch, and let us take care of the rest.
THE BZACH DIFFERENCE:
Bzach custom tuxedos and suits are handmade, fully canvassed and customized per your liking. We carry fabrics from the world's most prestigious mills, including Holland & Sherry, Scabal, Dormeuil, Loro Piana, Fintes, and Vitale Barberis, just to name a few. We guarantee your garment will be made from the best quality fabrics available.