BZACH CUSTOM & OFF THE RACK MENS SUITS HOUSTON
A young man's vision planted a seed in Houston back in the 1990s. He named his store Bzach. Bzach is a market-leading custom suit store in Houston with strong international expansion. We are pioneers in everything we do in men's custom suits and work hard to keep it that way. Our pioneering mentality generates contagious enthusiasm, which allows us to constantly put innovative concepts in men's suits into action. Our formula is our strength: it is direct, to the point, yet ultimately personable. We distinguish ourselves by quick and effective concepts in custom suits for men. In our men's suit store in Houston, we blend workmanship with flair, and you can get the best suits for men here.
We always foresee future trends and innovate via design and details, particularly in the sector of suits and custom shirts. That's why we create clothing that instills confidence in you and inspires you to keep winning. We offer tuxedo sales in Houston as well as up-to-standard outfits. With custom wedding suits for grooms, we strive to deliver new styles and elegance to you on your special day. We try to adapt to today's men's fashion demands and wants, and we work relentlessly to bring out the handsome person in you. We anticipate future trends by listening to our clients, with the goal of partnering with men who are loved by all.
CUSTOM SUIT PACKAGES
Value:
$3160
$1999
Expires: August 25, 2023
Value:
$2100
$1399
Expires: August 25, 2023
Value:
$1050
$749
Expires: August 25, 2023
OUR PROCESS

SCHEDULE A FITTING
We have a wide range of bow ties which fit everyday fashion as well as special occasions
VISIT A STORE
Each our suit is made to your exact measurements and fit your specific body type

DESIGN YOUR GARMENT WITH YOUR CLOTHIER
You can choose all details you want, from buttons to pockets and lapels, we can do everything.

THE FINAL FITTING
You and your groomsmen deserve the sharpest suits. Let us help you create suits for your day.
TWO GENERATIONS OF EXCELLENCE
Every great business begins with an inspiring story. Here's ours: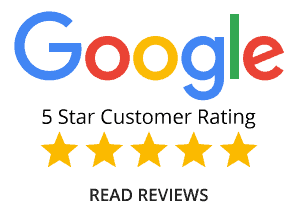 WHAT OUR CLIENTS ARE SAYING
Highly recommend Bzach if your in need of a suit. Not often you get great service a great product as well as a great price. The quick turn around was a bonus. Earned a life long customer!
This is the place to go if you want to look great in a custom fitted suit. Far better, and much faster, service than the department store; and the price is right. Balu will make sure you are happy with your new suit. It is no surprise he earns all 5-star reviews; he is worth it!
Balu is absolutely amazing! I walked in and let him know what I was looking for and before I knew it I was in the best suit of my life and felt like a million bucks. He is extremely knowledgeable and works with you to make sure you look your best. I was so impressed that when I came in to pick my suit up I bought another. Great suits, great price, great tailor. This is the only place I will buy my suits and shirts from now on.
Could not ask for better personalized service….. Tell Balu what you like and what you don't like and he'll find you the perfect clothing at more than reasonable prices. I went in based on the reviews I read here and was more than pleased.
I took my teenage son here for his first suit, and we will definitely return once he grows out of it. The owner helped us. He was very nice and extremely knowledgeable. He took one look at my son and knew the correct size without needing to measure. The suits are very high quality at a great price. We were even given a very nice discount. I'll be recommending Bzach's shop to everyone I know. Great experience!
Over the last 30 years I have purchased suits as needed. However, the level of expertise and quality of materials at Bzach and Balu's skills at fitting I have never experienced. How do you know it is a good suit? You JUST KNOW when you put it on!! I'm a thin athletic guy and feel great in my new suit from Bzach's. The fact that Balu sized me up just by eye only verified his level of expertise. I look forward to many more suits from his shop! Prices are very reasonable for this level of fit and the quality of service.